Two months after the law took effect, a survey was conducted on people's perception on the law. According to the survey, 85 % of the respondents supported the Act.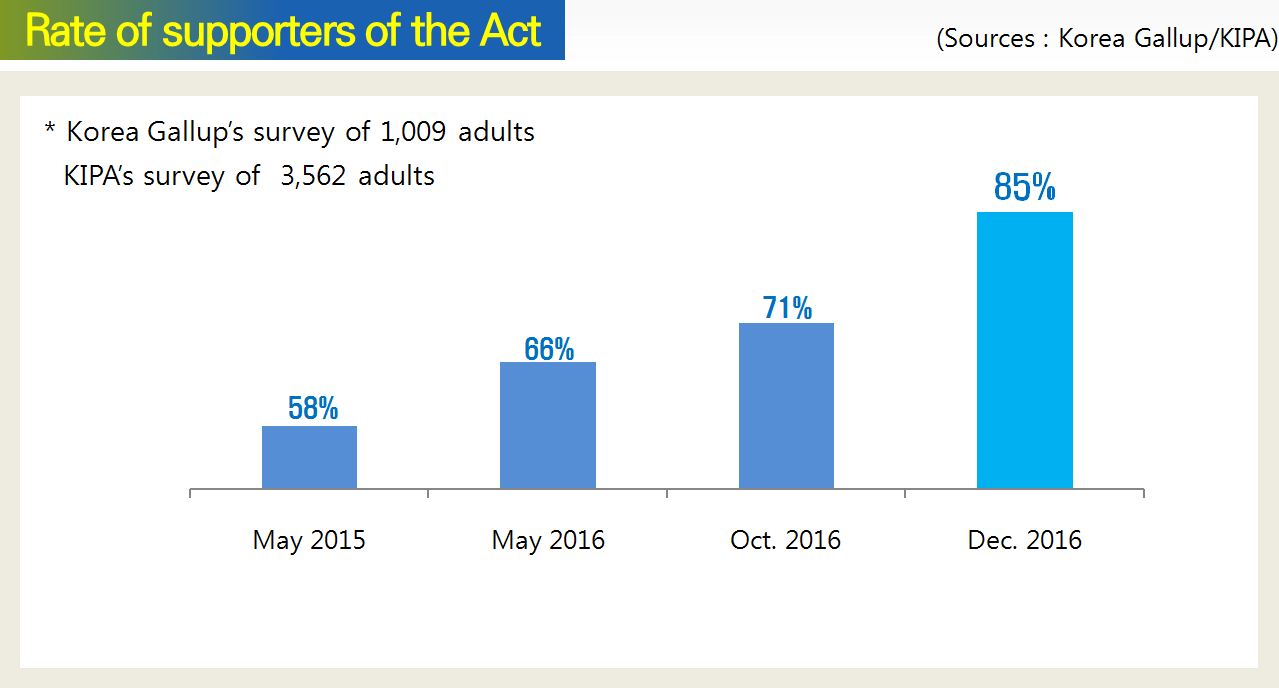 More people are splitting bills after having a meal with others and less experiencing improper solicitations
According to a survey, 80.8% of workers and 91.9% of college students splitted the bill of a meal they had with others. In another survey, 68.3% of the respondents said that they experienced improper solicitation from someone with whom they had personal connection.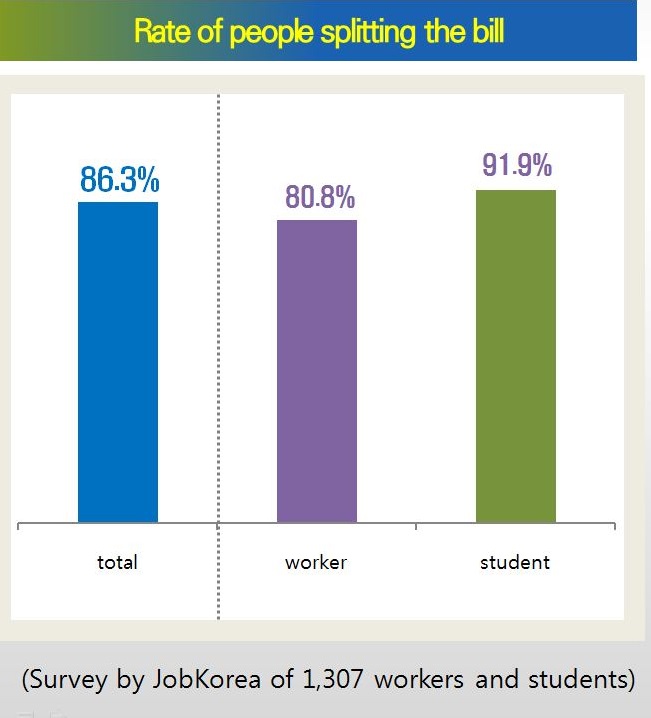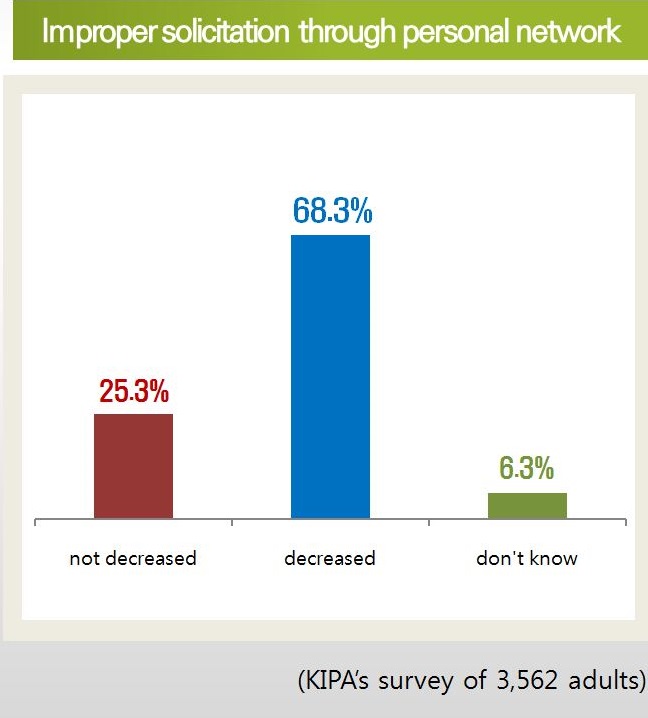 Corporate hospitality expenses were reduced
The total expenses for corporate hospitality in the fourth quarter of 2016 decreased 39.8% compared to the previous quarter. The top 10 major pharmaceutical companies' hospitality expenses were down 16% YoY.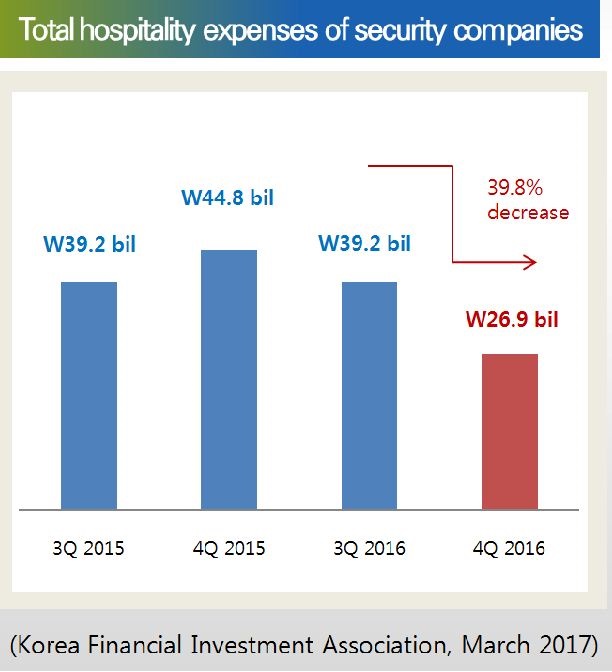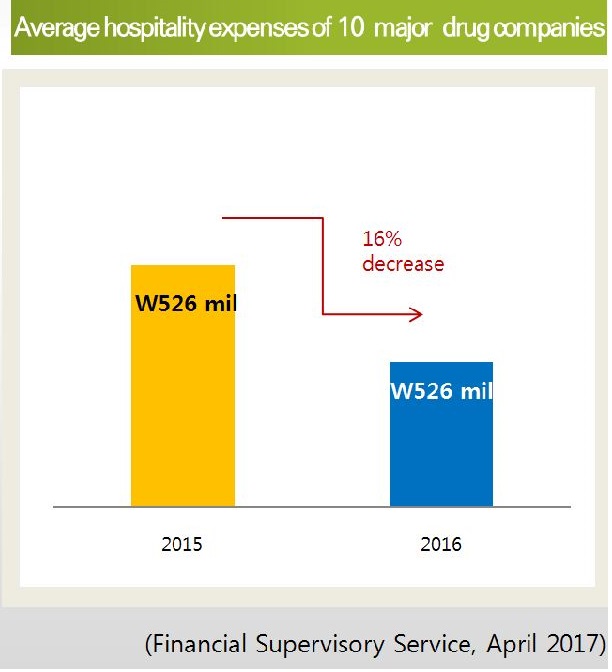 Korean people think that the law will provide positive effects to the entire society
According to the survey, 83.5% of the respondents said that the Act did not negatively affect their social relationship or work, and 85.0% said that the law will have positive effects on our society.