Assessing Integrity of Public Organizations

The ACRC assesses the levels of integrity of public sector organizations each year by surveying employees and citizens who have had firsthand experiences with public services.

ACRC also evaluates the anti-corruption initiatives taken by public organizations. The fundamental objective of these assessments is to encourage public organizations to make voluntary efforts to tackle corruption occurrence of corrupt practices.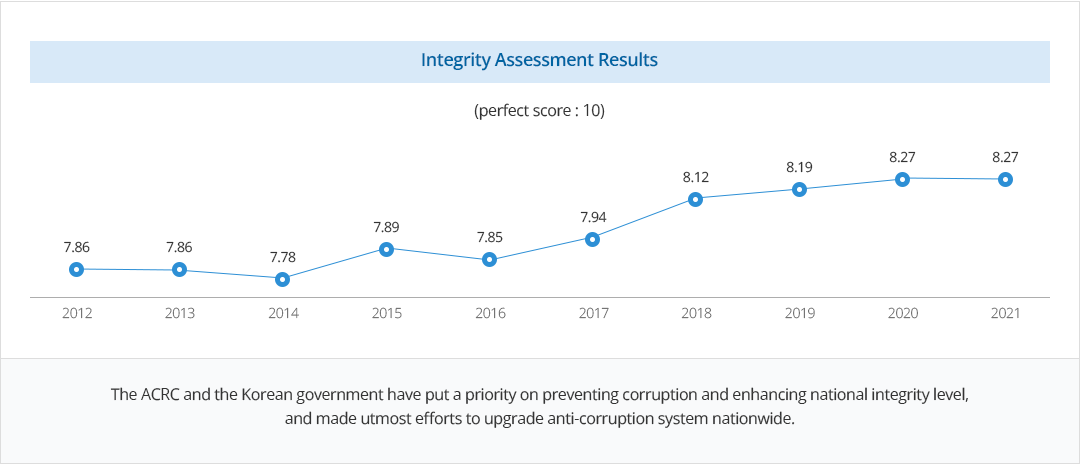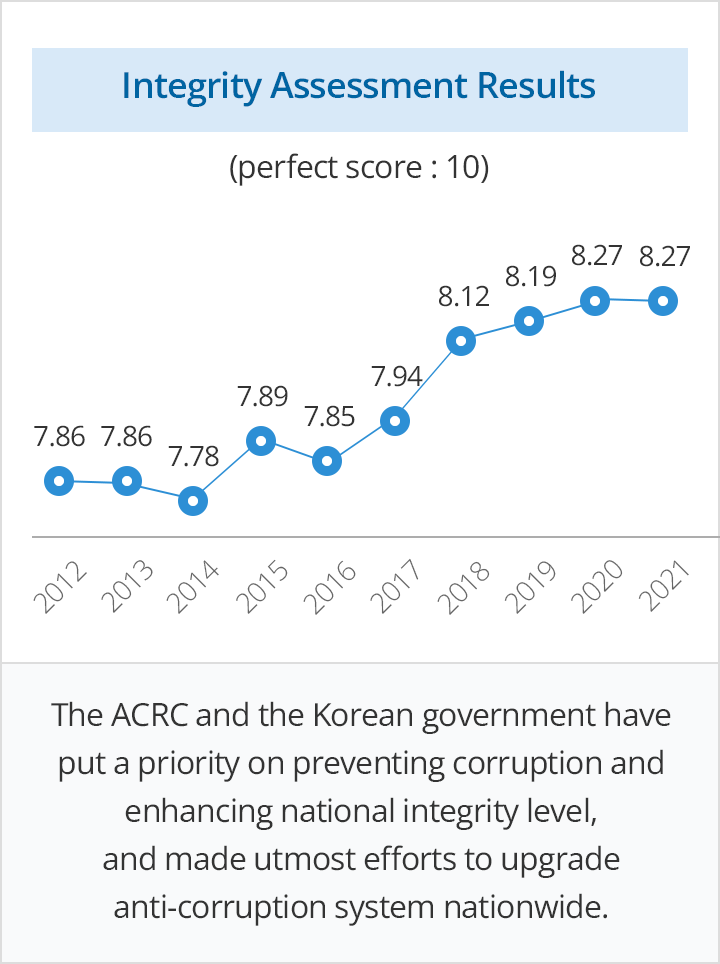 Conducting Corruption Risk Assessment

The Corruption Risk Assessment is an analytical mechanism designed to preemptively identify and remove corruption-causing factors in laws and regulations. Under this system, every proposed enactment and amendment as well as existing legislation is examined for any factor that could contribute to the occurrence of corrupt practices.